Belarus National Pavilion is arranged on Sweets & Snacks Expo May 22 — 24, 2018 at Chicago's McCormick Place for the first time in the history of this Expo.
Belarus delegation is headed by Chairman of the Belarusian State Concern of Food Industry Belgospischeprom Aliaksandr Zabella and consists of representatives of confectionary producers Kommunarka and Spartak, sweets and cookies producer Slodych, herbal teas producer BelAseptika as well as Minsk Sparkling Wines Factory and liquor producer Belalco.
Pavilion is organized with support of the Embassy of Belarus in the U.S. and National Centre for Marketing and Price Study.
Delegation members have numerous meetings with U.S. and international companies on business relations development.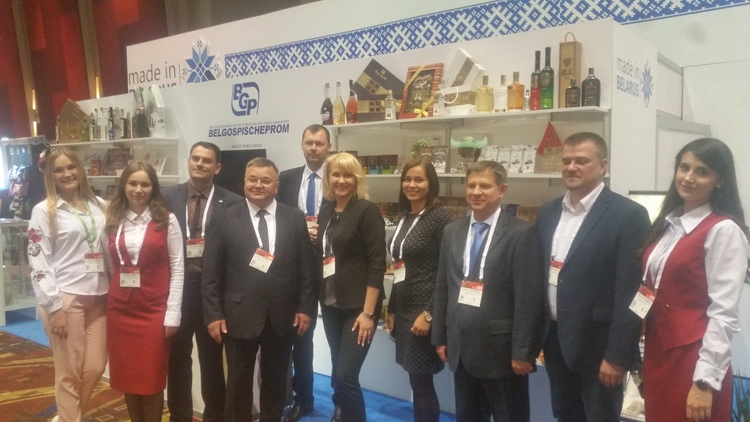 #Sweets&SnacksExpo